Description
The new OMEGA squeegee by SOTT unites all the features that a professional film installer can expect of a squeegee.
Switching between different squeegees is no longer necessary.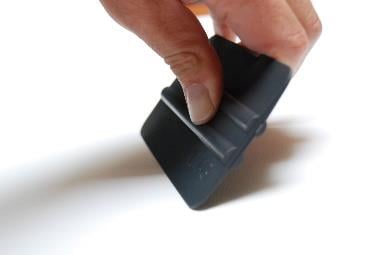 Stiff and sturdy
The OMEGA Squeegee by SOTT is made of a rubber/plastic composite that makes it stable and exerts good counter pressure when you are power squeegeeing.
Is your squeegee no longer straight and smooth due to wear and tear? Squeegee Grinder: 350-210